Listen to the Podcast
1:03 – What is celiac disease
3:30 – What is gluten
5:00 – Sources of gluten
6:20 – Other gluten risks
8:28 – Reading labels (what are we eating)
10:24 – Foods that are gluten free
11:38 – Who's at risk for celiac disease
13:42 – Related conditions to celiac disease
15:29 – Gluten impact on your body
18:15 – Symptoms of celiac disease
21:04 – John's story
23:28 – Test, don't guess
25:30 – Questions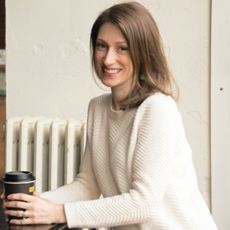 Laurel Otey is the owner of Layered Living, a holistic wellness practice. She serves families and businesses worldwide as a certified Health Coach, international Wellness Educator, Celiac Disease Advocate, and Corporate Speaker. Laurel provides Health Coaching Programs with a focus on autoimmune disease, general Wellness Classes, and comprehensive Prenatal and Parenting Education for parents. All services are available online and by video-call.
Laurel transforms lives through the way we eat and live. Her clients eliminate unpleasant health symptoms and reduce their dependency on medications, resulting in decreased healthcare expenses. By alleviating unnecessary suffering, they gain a higher quality of life.
She was first inspired to begin her health coaching practice when faced with her child's health problems. At one year old, Laurel's oldest daughter began experiencing ongoing health problems – bloating and diarrhea, skin rashes, frequent illness, mood changes, and dark circles under her eyes. At the time, Laurel's concerns were dismissed as those of a worried first-time mother.
Out of necessity and frustration, Laurel began researching in an effort to become a more informed and effective health advocate for her child. In the end, it was identified that her daughter did, in fact, have celiac disease and needed to be on a 100%, lifelong, gluten free diet (#nocrumbsplease).
This experience showed her that there is still a huge gap in knowledge and support around celiac disease and related conditions in our medical community. Laurel returned to school and graduated from the Institute for Integrative Nutrition. She now serves as a necessary bridge between patients and doctors.