Listen to the Podcast
0:54 – Status of domestic and international travel
2:45 – Where can Americans travel internationally
5:00 – Flexibility is key if traveling internationally
5:30 – How safe is air travel today
8:00 – How likely to get sick on an airplane
8:53 – Are masks required on an airplane
10:20 – Be careful of what you touch in a terminal
11:55 – Cost of air travel in last year/months
13:25 – Aging population and air travel
16:13 – Resources for aging population that want to travel
20:00 – Travel changes for aging population that need assistance
22:34 – Tips for traveling internationally with aging family member
25:54 – Air travel with rise in coronavirus cases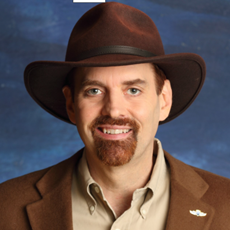 Bob Bacheler MSN, CCRN, CFRN is a mid-50s YO married father of three. After attending Penn State University where he obtained a BS in Science specializing in Astrophysics and Mathematics Bob attended Community College of Philadelphia where he obtained an RN Associates in Nursing. Over the next twelve years Bob worked throughout the Philadelphia Metropolitan area as an independent contractor nurse in many of the ICUs, ERs, all three burn centers, and several other specialty units. During that time he attended the University of Phoenix, where he obtained his Masters of Science in Nursing. In 2007 Bob started his career as a Flight RN.
In 2016 Bob officially launched Flying Angels, which has grown to include nurses and doctors worldwide who accompany patients who have medical needs on commercial airlines.
Bob has been a contributing author several texts including the current Association of Air and Surface Transport Nurses Association (ASTNA) Standards for Critical Care and Specialty Commercial Carrier Medical Transport www.astna.org . Bob also serves as a member of the Subject Matter Advisory Board (SMA) for ASTNA as an advisor on all aspects of commercial medical transport and has served on the Board of Directors.