Listen to the Podcast
2:49 – What keeps you up at night
4:46 – Pre-retirement checklist
7:01 – Budget for pre-retirement and post retirement
9:05 – Assess your pre-retirement risks
10:21 – How much your income will be derived by multiple sources
13:26 – Know your critical retirement dates and deadlines
15:55 – Estimate your healthcare expenses in retirement
18:21 – Future income
20:17 – Retirement and role of annuities
22:43 – Update your estate plan
24:12 – Make your future a reality
28:10 – Questions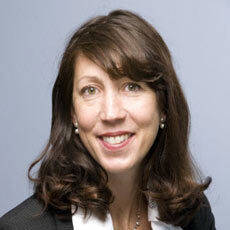 Jenevieve is a dually licensed integrated financial wealth advisor. She is currently one of the leading planners with the largest independent financial firm in the Mid-Atlantic, First Financial Group.
As an advocate for her business clients and member of NAIFA (National Association of Insurance and Financial Advisors) she has been educating the public since her role as VP-Financial Consultant at Charles Schwab in 2008.   She is on the board of two small businesses, one in NY and one in Virginia.  She lives in Reston with her husband, two children and their rescue dog.
Jenevieve is passionate about sharing knowledge and "balance sheet"  protection with integrated tax optimization with professionals, entrepreneurs and business owners.