Listen to the Podcast
1:58 – About Lindsey McCormick
2:57 – 7 Immediate actions to improve brain health now
3:46 – Brain Training
6:32 – Exercise
9:01 – Diet
11:56 – Dental Hygiene
14:44 – Stress Management
19:16 – Sleep
23:02 – Supplements
26:08 – Wrap up
28:25 – Questions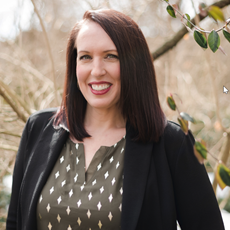 Lindsey McCormick is a Certified Dementia Care Specialist, Licensed Physical Therapist Assistant, and Certified Memory Coach. She also holds certifications in the Parkinson's Big and Loud Program as well as Dr. Paul Lam's Tai Chi for Rehabilitation. Most of all, Lindsey is on a mission to save as many brains as she can through the Enhance Protocol at the Maryland Center for Brain Health.
During 2020, she came to learn about a small clinic in Boise, Idaho who was doing revolutionary things and on the cutting edge of the latest cognitive research regarding the prevention and treatment of neurodegenerative diseases including various types of dementia, concussions, traumatic brain injuries (TBI) and more. They helped develop an exciting new program called The Enhance Protocol®, a phenomenal guide to helping individual's operate their mind at peak potential.
The Maryland Center for Brain Health offers a truly holistic approach to the prevention and recovery of cognitive decline. Looking at the entire body system, we can identify contributing factors to an individual's cognitive concerns, and we can guide you in achieving your optimal brain health to lead a stronger, more empowered and healthy life.