Listen to the Podcast
1:33 – Background as funeral director and carer
4:45 – What is Your Life Talks
6:33 – What I learned from families
8:45 – Personal/professional caregiver perspective
10:17 – What do conversations look like
11:51 – How the Your Life Talks cards were designed
16:31 – Using cards outside the family
19:09 – Cards or talking sticks and having the conversation
22:17 – Should you record your talks
24:26 – Questions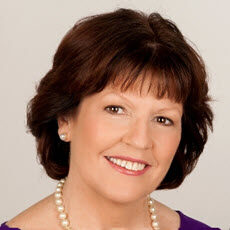 Jolene is motivated to inspire families to have conversations about what really matters in life. She was a full-time carer for her husband when he was diagnosed with terminal cancer, and with this knowledge and her background as a Funeral Director, she was inspired to create 'Your Life Talks'.
She is passionate about the importance of creating a record of our life journey for future generations, and having conversations about our wishes for our future including end of life healthcare.
'Your Life Talks' was created with a mission to raise community awareness of the importance of initiating these meaningful conversations within families, to recognize our intrinsic need to remember and celebrate our life and achievements and talk about our future as we age.
Jolene has recruited over 30 speakers to present talks to community, carer & multicultural groups in Australia & New Zealand.