Listen to the Podcast
2:06 – Why have a home inventory
3:59 – What does your insurance company require for a claim
5:40 – Can I just make a video of home inventory
6:38 – What to record
7:16 – How to do an inventory (pc, mac, iphone, spreadsheet)
10:57 – What categories of home inventory
12:17 – What and how to photograph your inventory
14:54 – Steps to take
20:41 – Tips for taking photos
22:16 – Where to store your inventory
23:56 – Overview of steps to create inventory
25:17 – Questions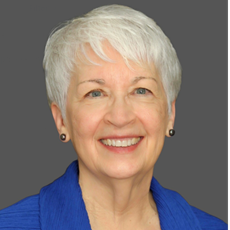 Susan Kousek, the owner of Balanced Spaces®, LLC in Reston, Virginia, is a Certified Professional Organizer and a member of the National Association of Productivity and Organizing Professionals (NAPO) and of the National Speakers Association (NSA).
In 1999, she founded Balanced Spaces and has since worked with hundreds of people helping them lead a more organized life in their office or home. Through her seminars, she has taught thousands of attendees how to better manage their time, organize their paper and computer documents, manage email, and declutter their homes and offices.
Seminar clients include local and federal government agencies, trade associations, non-profits, and corporations. She has also presented many times at the NAPO national conference, as well as at NAPO chapters. Individual clients include government and corporate employees, small business and non-profit CEOs, solopreneurs, homeowners, and retirees.