Listen to the Podcast
1:36 – Quick refresh on probate
4:51 – What is a revocable living trust
8:44 – What is funding your trust
9:53 – Is there a limit to what can go in your trust
13:09 – Typical assets transfer to your trust
14:41 – Is a revocable trust for you
18:40 – Disadvantages to a revocable living trust
26:14 – Questions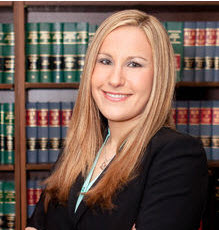 Lindsey B. Sarowitz has been with Handler & Levine, LLC, since 2013. Ms. Sarowitz is an
associate with the firm, and regularly represents individuals, including Federal government
employees, in preparing their estate plans, consisting of wills, trusts, powers of attorney, health
care directives and other estate planning documents. She also represents Estates and Trustees in
regard to decedent's issues, helping guide families through probate and trust administration
following the loss of a loved one.
Lindsey is a member of the Bar in Maryland, Virginia, and the District of Columbia, and
practices regularly in all three jurisdictions. As part of her practice, Lindsey provides estate
planning seminars to Federal Government employees through the National Institute of Transition
Planning, and she is also an adjunct professor at Montgomery College, teaching "Wills and
Estates" as well as "Probate in Maryland."