Listen to the Podcast
2:21 – Digital property is everywhere
3:31 – Who you should select as your digital executor
8:04 – Build a complete digital inventory
9:14 – Handling your emails
11:52 – Handling your videos
13:02 – Handling your photos
14:29 – Use digital inventory to secure estate
16:27 – Patience during probate
20:13 – Questions and much more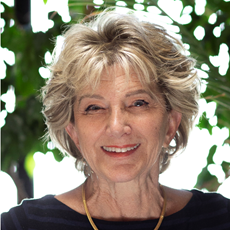 While a member of the Santa Fe Estate Planners Council, Betsy Ehrenberg founded Legacy Concierge to protect wealth especially after a person passes away. Her company has been at the forefront of digital property protection for the past five years.
Our world has changed; we are aware that digital assets reside in over 160 locations and trust and estate investment planning with digital assets is more strategic today than ever before. Financial risks have risen from the pervasive electronic fraud that is now extant in the virtual and digital age.
For some background, Betsy came from the world of software, starting with founding Operations Control Systems, a software company providing performance and security services to the top Fortune 50 companies.
As the first female manager at IBM Canada, Betsy was a role model for other businesswomen seeking sales and engineering leadership positions at high-tech firms in North America. Professional awards include Silicon Valley Business Women of the Year, New Mexico and Alaska Bar Association Real Property Trust & Estate speaker, Worldwide Family Office author. Published articles include Grave Robbing in the 21st Century and Keeping Passwords Complete, Correct and Current.